Happy Birthday Wendy!!!! We are all thrilled that you are joining us to help celebrate Wendy's birthday. I am sure most of you have just come from
Jennifer's blog
. And before I give you my template, I wanted to share one of my best birthday's ever:
Actually, I have to back up a year ... it was the worst birthday. I was turning 31. Everything that could go wrong did that day. I was sick and nothing was going right. It was nothing that my family did, just life. By the time Jim got home to make dinner for me, the girls and my dad who came to help celebrate, I was almost in tears. My family did everything they could to cheer me up and it helped. I was really looking forward to my "German Chocolate Cake" ice cream from Baskin Robins. For the past couple of years that has been my birthday cake. I LOVE it. The only problem is that it is seasonal ... Oct.-Dec. Well, since my birthday is Jan 4th, it has never been a problem. This year when Jim went to get our ice cream, they were out. Not a drop left. I didn't know this at the time, but Jim had the lady call ALL the Baskin Robin's in the area to see if they had any. Everyone was out. Everyone. When Jim called I could tell by his voice that something was wrong. When he asked me what other flavor I wanted, I started to cry. I picked a different flavor and tried to let it go. I found out later, that when my dad went home, he called all the BR around the area as well. My family rocks.

So, fast forward a year. The last week of December, the girls hear Jim open the garage door and they go run out to meet him. All of a sudden I hear squeals and giggling. I knew something was up. Jim comes walking in the door with a FULL TUB of "German Chocolate Cake" ice cream from BR. Not just a half gallon, but when you walk into a store and ask for a scoop of ice cream? The tub the scoop it out of? THAT tub! He wanted to make sure that i was not deprived of my favorite ice cream of all time. What a guy!! It is a memory I will treasure always!!
So, now that you have read through all that, here is your free template!!!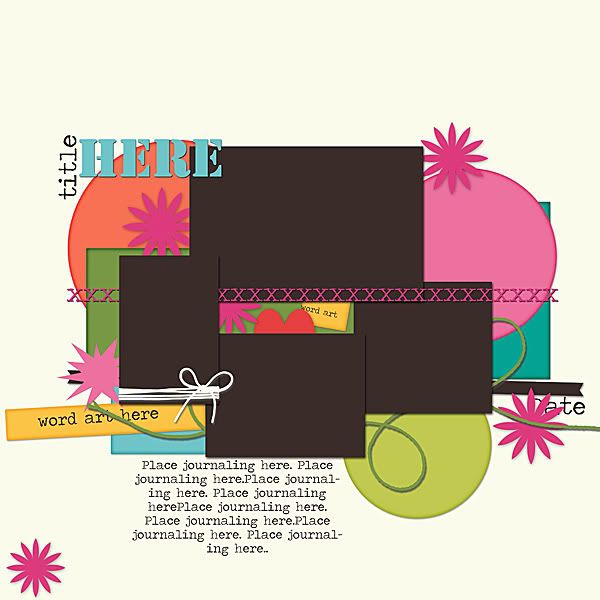 Link expired